It's a common situation that a person who signed up for class reclaiming forgets about it. With ActiveNow you can send an automatic reminder.
Turning on automatic reminders
Go to Settings, Communication and move the slider next to Reminders about reclaiming.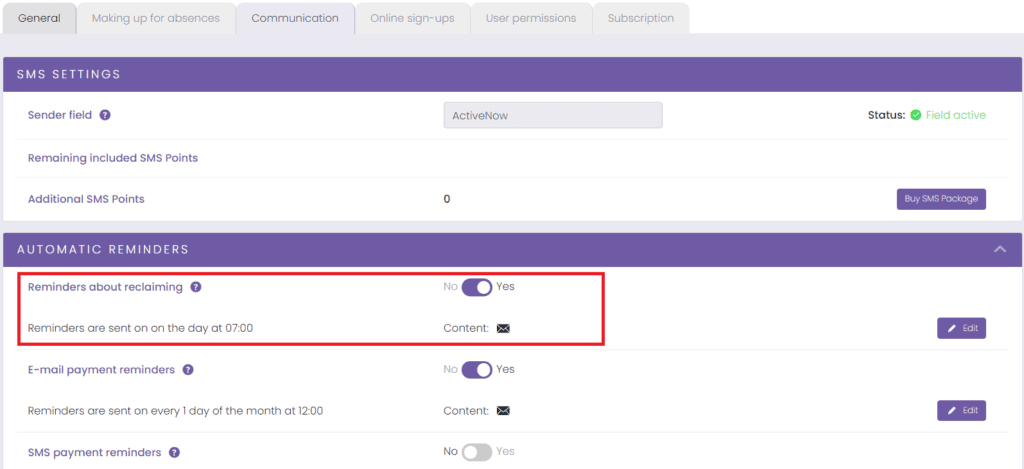 From now on, reminders will be send to your clients.
Configuration of the automatic reminders
Click on Edit and choose:
When to remind about the class
The day before or on the day of class
What time
Title of e-mail
Select the content of the email using the codes below, which will substitute the appropriate value depending on the recipient (these codes do not work in the title):
{{CLIENT}} – recipient's name
{{PARTICIPANT}} – full name of the participant
{{CLASS}} – date and time of the class
{{VENUE}} – location
{{SCHOOL}} – your school's name