With ActiveNow you can keep an eye on all your notifications in one place! Just expand the list by clicking on the bell in the right-hand corner and Show all.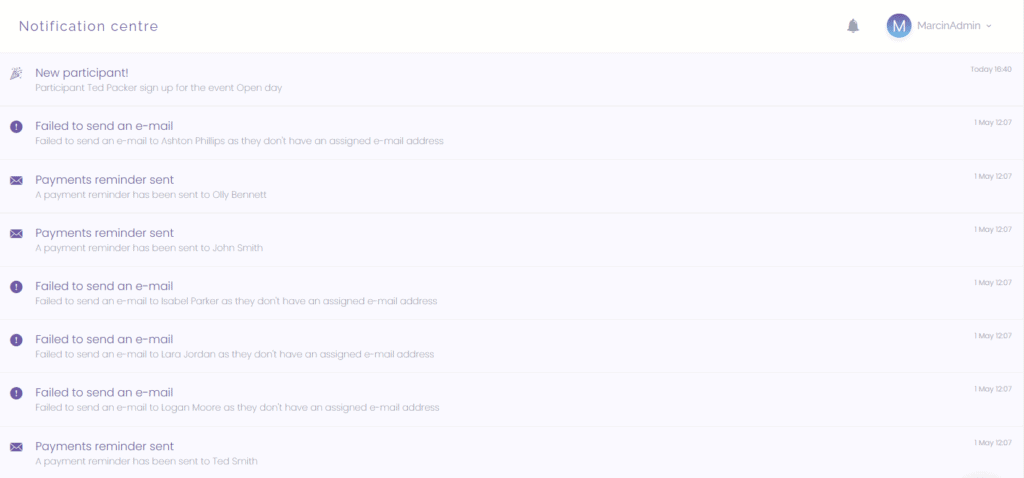 In addition, to keep control of the notifications that appear, they are separated into two categories:
Seen
Clicked
All un-clicked notifications will have a darkened background. And the number of notifications you haven't seen yet will be displayed in red next to the notification bell.
What kind of notifications will you receive?
1.Settlements
2. Signups
New client has signed up for classes
New client has signed up for a camp
New client has signed up for an event
3. Registration
The client has registered in ActiveNow for the Client Panel
The instructor has registered in ActiveNow for the Instructor' Panel
The receptionist has registered in ActiveNow for the Recepcionist Panel
4. Operations in the Client Panel
The client has reported an absence from classes
The client has signed up for make-up
The client has changed his personal details
5. Operations in the Instructor' Panel
The instructor has changed the client's own field
6. Automation
Automatic make-up reminder sent
Automatic payment reminder sent
Failed to send automatic email