Once you have registered for the Client Panel, you will have access to a number of functions. This will allow you to quickly check issues related to your classes.
Checking the timetable
You have an overview of both upcoming activities and those that have already taken place.
You can easily check your attendance list, homework or class topic.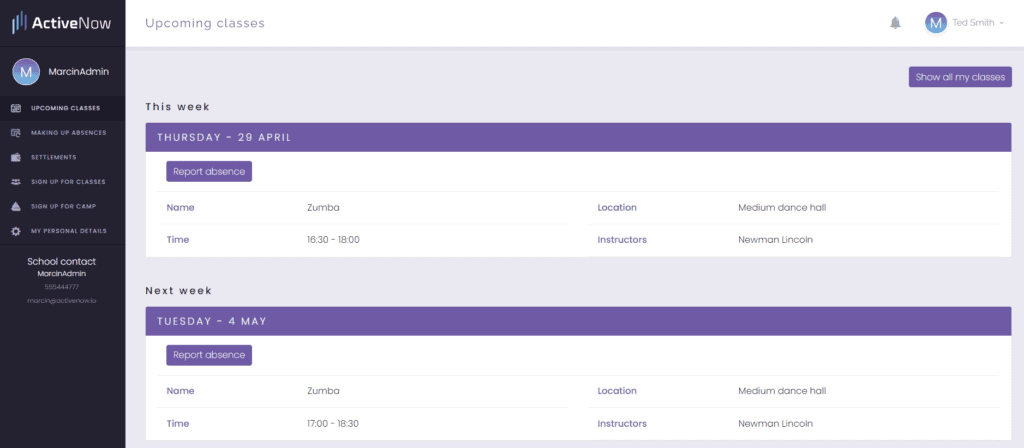 Reporting absence from class
Inform the school and the instructor with a single click that you will not be attending class.
Details HERE.
Registration for reclaim
If your school offers this option, you can also sign up for make up classes you have missed. The list will show you the available dates – choose the one that suits you.
Details HERE.
Sign up for new classes
Details HERE.
Sign up for camps
Details HERE.
Checking the settlements
Under Settlements you can see if you have already paid for your classes and what exactly you are being charged for.
In addition, if the school has an Online payment option, you can pay for your classes in a few clicks.

Review of personal data
Under My Personal Details you can also view the information the school has collected about you.
In addition, you can also change the system language to English here.