You can sign up for classes in two ways:
via signup form
via the client panel (only for already registered participants!) More information on this HERE
Once you have signed up, the Sign-ups awaiting confirmation section will appear in your client panel under the Classes tab

Whereas in the admin panel on the right you will see the Pending Signups tab. After clicking on it, we will see a list of clients who have signed up via the form/clients panel.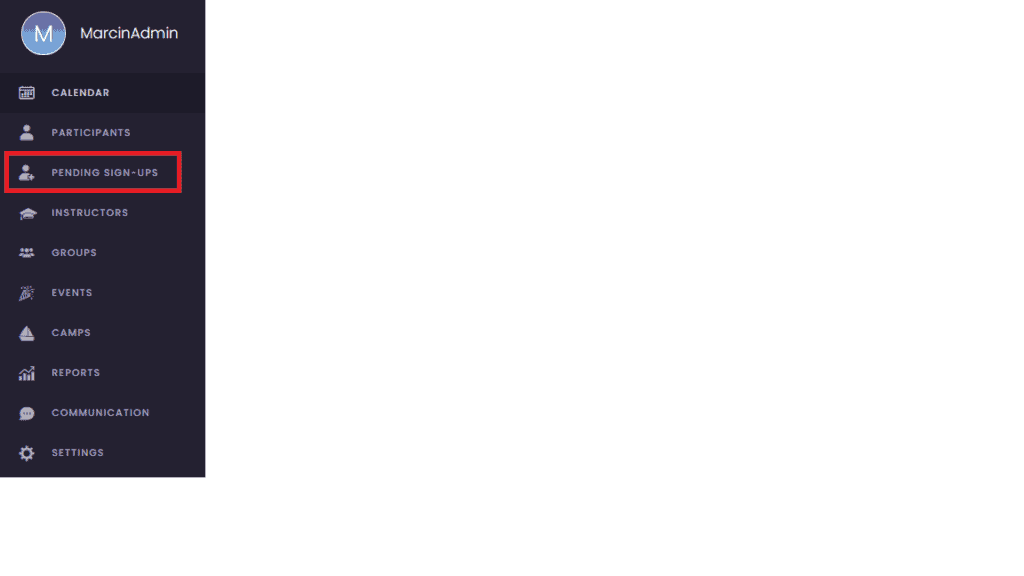 There you will find information such as the name of the class, time of registration, number of available places and Status.
What statuses are available?
New client: client not registered in Activenow
Existing client: client registered at Activenow with access to the panel
On a given tab, you can accept or reject the client's sign-up by clicking the appropriate button from the image below:

After selecting one of the options, you will be able to choose whether to send an e-mail to the selected client with the information